***BC Note:
To read the other articles on Faith by Mark Kunze
click here
FAITH #6
CREATED FOR ALTITUDE
By Marc Kunze Email: marckunze@hotmail.com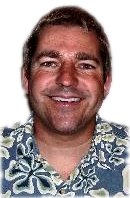 Consider the Eagle. It is one of the most awesome birds that God has created. It has eye sight that is mind blowing and is even able to soar directly into the sun. But that same eagle would not be so amazing if it was only earth bound. It's full color and beauty is only fully realized with flight. Consider a rocket ship. It's pretty cool to see one as it releases all that power and energy lifting it into the sky. But if that same rocket never left the earth and reached orbit for which it was created, how awesome would it be? While these are simple illustrations, the logic is obvious. You are created for lift-off, you are created TO FLY.

3 DIMENSIONS OF FLIGHT

1)- FRESH AIR

"He gives strength to the weary and increases the power of the weak. Even youths grow tired and weary, and young men stumble and fall; but those who hope in the Lord will renew their strength. They will soar on wings like eagles; they will run and not grow weary, they will walk and not be faint" (Isaiah 40:29-31).

As you ascend the hill of the Lord you will find the air increasingly clean and fresh. It is absolutely true that the wind that sustains flight blows in degrees. It may be a mighty rushing wind or simply a gentle breeze, but it will most definitely be fresh and refreshing!

2)- VISUAL CLARITY

"I keep asking that the God of our Lord Jesus Christ may give you the Spirit of wisdom and revelation, so that you might know him better" (Ephesians 1:17)

With altitude comes visual clarity. Expect to see in a way that is not natural, it's super-natural. Remember your heart has eyes your mind knows nothing about. Expect colors and sounds. Expect wisdom, revelation, knowledge and understanding.

3)- FREEDOM / SPACIOUS PLACE

"Now the Lord is the Spirit, and where the Spirit of the Lord is there is freedom" (2 Corinthians 3:17).

Expect possibility potential adventure and freedom. I can't over emphasize FREEDOM. Yes you will actually begin to (feel) different. You will feel alive, refreshed, strengthened, empowered and full of hope. Love, joy, peace, patience, kindness, goodness and self-control will become realities. I know people who fly so regularly and so high, that they have developed an insatiable appetite for altitude, and as a result the lower earthly realms of our lower earthly nature have to them, simply become putrid and undesirable. THAT'S POWERFUL!!!!

APPLICATION:

I have checked with air traffic control and you have been cleared for take-off. You are a partaker of the Divine nature- (Holy Spirit) and this insures you have wings. You have been invited by the Father to come boldly before his throne and this insures an open heaven. And finally, you are free to soar with the Savior since his blood has washed away the earthbound weight of sin. This insures lift-off. Understand that like the rocket, the first booster engine is often the most crucial, for it must move the weighted ship from a stop, and against gravity, into motion and flight. But as it gets going the momentum increases and SUDDENLY, it breakthrough the gravitational barriers. BREAKTHROUGH will be yours as you launch into the heavenly realms through faith hunger and focus. You want God's heart, it's there! You want God's direction? It's there! You want freedom and healing? It's there! DON'T JUST DIE, LEARN HOW TO FLY!!!!!!!!!!!!!!
***BC Note:
To read the other articles on Faith by Mark Kunze
click here

TRUSTING GOD
by LeRoy Metzger Email:
click here
"The eye's of the Lord move to and fro throughout the earth that He may strongly support those whose heart is completely His..." (2 Chronicles 16:9).

This verse is all about trusting God. The most important battles of our lives are not fought before crowds of thousands, they are the internal skirmishes waged in our hearts daily - the reoccurring battle between trusting in God or trusting in ourselves.

The enemy will use whatever means are at his disposal to inhibit a believer from giving God all of his or her heart and choosing to trust Him. Hard circumstances, feelings, fears deception, lies, intellectualism, and the seeming uncertainty of faith are all aimed at deterring us from daring to TRUST GOD. Entertaining in our minds any of the enemy's logical reasons to with hold trust in God is deadly.

A life ruled by fear and anxiety is the result of remaining a passenger in the boat of logic and reason. On the other hand, reckless trust in the One who loves us releases the power and support of God. This is why a fresh revelation of the love of the Father is so important to the believer. When the Father's gaze reaches our heart, is it "completely His?"

Is walking on water easy? Yes when Jesus says "come" and we keep our eye's on Him. If like Peter we look at the overwhelming circumstances and lean on our own understanding, I will sink.

Trusting God is the radical placing of our entire being - all that belongs to us and everything that is out or our control in His care. This is a daily action - not a one time transaction.

God says to you today; "Will you trust Me in this?"

Listen to these verses very carefully.

Trust in Him at all times, O people; pour out your heart before Him; God is a refuge for us. (Ps.62:8) So when do we trust the Lord? At all times! By His grace and power.

But as for me, I trust in You, O Lord, I say , "You are my God." My times are in Your hand... (Ps. 31:14-15)

Casting all your anxiety on Him, because He cares for you. (1 Peter 5:7).

It does not matter how long you have been going to church and how much knowledge of the Bible you know. But a person may never have put their trust in God because trust is separate from duty and knowledge.

May the Lord direct your hearts into the love of God and into the steadfastness of Christ. (2 Thessalonians 3:5).

Many sorrows shall be to the wicked; but he who trusts in the Lord, mercy shall surround him. (Ps. 32:10).

God's mercy surrounds those who believe the best about His heart at all times, and choose to trust Him daily.

He will take care of the rest.

A key to making the daily decision of trusting God is believing that God is good to the core and His Word is trust-worthy at all time's and in all seasons of your life.

Commit your way to the Lord, trust also in Him, and He will do it. (Ps. 37:5). –LM

WHAT'S MY PURPOSE HERE? PT. 2
By LeRoy Metzger Email: click here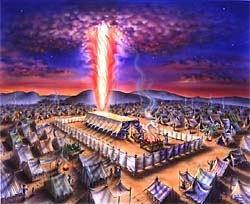 Let's look again at Revelation 4:8-11, "The four living creatures, each having six wings, were full of eyes around and within. And they do not rest day or night, saying: Holy, Holy, Holy, Lord God Almighty, Who was and is and is to come! Whenever the living creatures give glory and honor and thanks to Him who sits on the throne, who lives forever and ever, the twenty-four elders fall down before Him who sits on the throne and worship Him who lives forever and ever, and cast their crowns before the throne, saying: "YOU ARE WORTHY, O LORD, TO RECEIVE GLORY AND HONOR AND POWER; FOR YOU CREATED ALL THINGS, AND BY YOUR WILL THEY EXIST AND WERE CREATED."
I ask you to guard against your own human tendencies, because it sounds so simple and so abstract that your mind will want to treat it lightly and will fail to see how important and how all-encompassing it is. For when God's purpose fully possesses your mind and heart, the entire meaning of life will become crystal clear to you. So let me remind you the whole of your purpose here on earth, with your living and your dying is to, "Give glory and Honor and Praise to God. You exist to bring Him pleasure and to give Him glory." In all that we do, in work, in family, in sports etc.
Lord, if this one simple truth could reach into the depths of every Christian, what an impact we could have on our work places and communities. Help us Lord to catch this important truth. Now I understand what Paul meant, when by the Spirit of God said, "For of Him, and through Him, and to Him, are all things: to whom be glory for ever. Amen" (Romans 11:36). This statement by Paul is more than just a nice thing to say about God - it is a revelation of our while purpose for existence. We are created for His pleasure - to please and honor and glorify Him. This is our highest existence.
LORD, HERE I AM
Something deep, lasting and satisfying would happen in us if we awoke each morning with this purpose churning deep within, realizing that we have awakened to another day in which to give Him glory; a day to worship Him; a day to give ourselves to Him. If we could begin each day and say, Lord, here I am to glorify You. You gave me this body and these hands to worship You. You gave me a heart with the capacity to love You. You gave me a mind by which to glorify You. You gave me a tongue to speak of Your honor, to speak of Your beauty and majesty.
O Lord, how can I give You pleasure? This is a good prayer to pray. Can you imagine if the Church had a revelation of this the radical truth and walked in it, how it would impact our communities? If this attitude would take hold of us, we would find a fulfillment and satisfaction that nothing on the earth could ever equal - and we would move forward in absolute certainty of our purpose for existence.
TO BRING GLORY TO GOD
Without God's purpose our Christian lives will become job oriented or task oriented instead of being consumed with bringing glory to God. Every purpose no matter how religious or noble it seems - other than the one purpose of God, revealed in all its beautiful simplicity in Revelation 4:8-11, is a lesser purpose and it will fall short of bringing pleasing or glory to God.
SURE I KNOW
The tragedy for many of us is that neither the Lordship of Christ nor the purpose of God become a living, experiential truth. They remain only intellectual and doctrinal beliefs. The human mind is tricky, we can hear a teaching on the Purpose of God and say, "good word", "Oh sure, I know that truth," or "of course we should give glory to God". Or we may say, "That's so elementary and basic", we say without it ever entering the depths of our being and become our sole motive and reason for living.
FINAL WORD
Colossians 3:17, "And whatever you do in word or deed, do ALL in the name of the Lord Jesus, giving thanks to God the Father through Him." One day this verse came alive to me as I was meditating on it at work. (as a young Christian and bummed out - grumbling and complaining about the job I was given to do). This verse changed my perspective on the things I do and how I do them and who am I doing it for. It became a fresh revelation to give God glory in my word and deed. Doing it unto the Lord, this change my whole attitude in everything. I felt I was full of God because I now was doing it for Him, serving Him to bring Him glory. I realized it wasn't about me, but Him.
IN JESUS NAME
Our minds must be constantly stirred up about doing everything in the name of Jesus. We need to remind ourselves and sometimes we need others to remind us to do everything in His powerful name. Glorifying the Lord Jesus is a deep inner - attitude that causes us to call upon Him many times during the day. "Lord, give me your wisdom, give me more love for people. You said that the steps of a good man are ordered by the Lord - I believe that . Please guide me today" in Jesus name. Amen

WHAT'S MY PURPOSE HERE? Part 1
In the book of Revelation the Apostle John describes a scene in heaven. He shows the throne of God and the four living creatures who encircle it. Day and night these creatures stand before the throne giving glory and praise to God. It is here that we find the purpose of God revealed. "And they rest not day and night, saying, Holy, Holy, Holy, Lord God Almighty, which was, and is, and is to come." Rev 4:8. These living creatures are saying, "Lord God Almighty, You were, You are to come. You are the Eternal One. You have always existed and You always will exist." Unceasingly they praise and worship God. And whenever they say, "Holy, Holy, Holy..." the twenty - four elders who are seated before God fall to their faces and worship Him, casting their crowns before the throne, saying, "Thou art worthy, O Lord, to receive glory and honor and power; for thou hast created all things, and for thy pleasure they are and were created."
THE WHOLE OF YOUR PURPOSE FOR LIVING, BEING AND DYING IS TO GIVE GLORY AND HONOR AND PRAISE TO GOD. YOU EXIST TO BRING HIM PLEASURE AND TO GIVE HIM GLORY.
Look closely at what those twenty - four elders were saying. ".. for thy PLEASURE they are and were created." All things were created for one purpose - HIS PLEASURE. We were created and we exist for GOD'S PLEASURE.
In Romans 11:36 Paul said this: "For of Him, and through Him, and to Him, are ALL THINGS: to whom be GLORY for ever. Amen."
This is revelation of our whole purpose for existence. We are created for HIS PLEASURE - to please and honor and glorify Him and Him alone. It's all about bringing JESUS GLORY in all you do and say. When we begin to understand this truth it will begin to change your life in every area. It is now all about Him and bringing Him glory and not all about me, myself and I. It's not about self - seeking or you receiving any glory but now life is all about bringing Jesus Glory. If we continue in self - glory or self - centered living we will drift into dissatisfaction and empty of joy.
Man without God and the Christian who has not given up self-centered living thinks from one point of view; his needs, his wants, his aims, and his desires. Without God a person's central purpose for living will become such things as wanting to have large amounts of money to bring happiness, desiring fame, wanting a quiet and hassle-free life, or wanting a life of excitement and self-pleasure. Because these are self-centered purposes, there will be only one result; an ultimate emptiness and unfulfilled desires.
Listen; every purpose, no matter how right or good it seems, other than the one purpose of God, revealed in all its beautiful simplicity in Revelation 4:11, is a lesser purpose and it will fall short of pleasing God. Without God's purpose our Christian lives will become job oriented or task oriented instead of being consumed with fresh passion and bringing pleasure and glory to God. So let's live for Christ. Let's bring Him pleasure and glory in everything we do and say.
Blessing over you as we learn together how to bring HIM GLORY.

LeRoy Metzger
Next Week:
WHAT'S MY PURPOSE HERE? Part 2

DISTINCT WORKS OF THE HOLY SPIRIT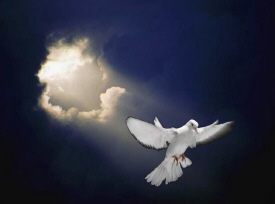 Did you receive the Holy Spirit when you believed?" Acts 19:2
The baptism with the Holy Spirit is a work of the Holy Spirit distinct from his regeneration work. To be born again of the Spirit is one thing, to be baptized with the Holy Spirit is something different, something additional. Like receiving another gift from the Father. This is evident from Acts 1:5, "In a few days you will be baptized with the Holy Spirit." The disciples were not as yet baptized with the Spirit, but they were born again. In John 15:3, Jesus had said to these men, "You are already clean because of the Word I have spoke to you. It is clear from James 1:18 and 1 Peter 1:23 that to be made "clean" means to be "born again" through the Word of God. Of the disciples, Jesus noted that all had been made clean except for Judas Iscariot (Jn. 13:10-13). But they were not yet baptized with the Holy Spirit.
The same situation was evident in Acts 8:12-16. Here we find a large company of baptized believers, but the record informs us that when Peter and John visited them, "they prayed for them that they might receive the Holy Spirit, because the Holy Spirit had not yet come upon any of them". In as clear and undeniable language as possible, Scripture shows the baptism with the HS to be distinct and something additional to being born again. Let us bow to the teaching of the Word of God even if it does not agree with our preconceived theories or ways.
But we should add that one may be baptized with the HS at the very moment he is born again. Lets look at the household of Cornelius in Acts 10:44-46, "While Peter was still speaking these words, the Holy Spirit came on all who heard the Gospel message... the gift of the Holy Spirit had been poured out even on the Gentiles. For they heard them speaking in tongues and praising God".
I believe this was meant to be the norm for the church. Matter of fact this was the norm as we read in the Church history books for the first 500 years. Baptism of the Holy Spirit was not a question, but received with joy.
Salvation, then get baptized in water and Holy Spirit. One package to receive in your early days as a new believer, not three different seasons of your life.
When I was born again I shortly got water baptized then I received the baptism of the Holy Spirit. All within a few weeks. In the Jesus Movement it was common to see people met Jesus and then taken to water for water baptism and coming out of the water speaking in tongues and praising God.
The Holy Spirit is every believer's privilege and birthright through the crucified, risen, and ascended Savior, and He has poured out this marvelous gift (Acts 2:33). But in a manner similar to the believers as Ephesus Acts 19, "On hearing the message, they were baptized into the name of the Lord Jesus. When Paul placed his hands on them, the Holy Spirit came on them, and they spoke in tongues and prophesied".
Have you claimed what is rightfully yours? This gift is the promise from the Father (Acts 1:4).
Have you asked the Holy Spirit to baptize you and give you the gift of tongues. I see this as foundational and also opening the door for other gifts of the Spirit and the Super Natural.
Lets pray
God, I want everything you have for me. All the gifts of the Spirit. I want to be open and hungry for your ways. Will you baptize me afresh right now. In Jesus powerful name. Amen

HISTORY MAKER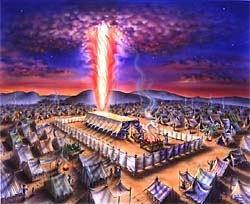 Is it true today - that when people pray - clouded skies will break Kings and Queens will shake? Yes it's true and I believe it! I'm living for you. (Delirious? -History Maker)
God has raise up communities committed to continual praise and prayer, day and night prayer, especially at times of spiritual and social crisis. These prayer movements have sometimes been the very calling card of fresh revival fire's and transformation.
The Father has always been looking for a people, sons and daughters that simple love and enjoys Him. Father God seeks out people with whom He can walk and talk in daily communion, just as He did in the Garden of Eden. He calls Abraham "my friend" (Isaiah 41:8) and converses with Moses "face to face, as a man speaks with his friend" (Exodus 33:11). These intimate conversations would take place in "the tent of Meeting" or "tabernacle" - a mobile prayer room, hosting God's presence at the very heart of the community. Have we lost knowing how to host His presence?
THE TABERNACLE
The tabernacle was so important to the Israelites that nearly one-third of the book of Exodus is devoted to it. As they camped at Sinai they spent many months constructing this stunning, symbolic prayer room to travel with them wherever they went. It was a defining moment. The tabernacle marked the fact that, through revelation and rescue, Yahweh had become the very essence of their national identity and hope. His presence belonged at the very heart of their community night and day. The Hebrew sense of history, destiny and community all now centered on the PRESENCE OF GOD in their midst, 24 hours a day and seven days a week.
The Tabernacle... pointed to the chief end of man; to glorify God and to enjoy Him forever. Above every other consideration was the fact that the omnipotent, unchanging and transcendent God of all the universe had by means of the Tabernacle, graciously come to "dwell" or "tabernacle" with His people. (Expository Bible Commentary)
The Tabernacle was not a cold closed door building, it was a warm place, alive with relationship, interaction, fellowship, guidance, praise and prayer. It was above the tabernacle that the pillars of cloud and fire appeared, leading the people forward and telling them when to rest. The tabernacle really was the place of prayer as well as presence. The tabernacle is not a great hall for the assembling of multitudes, but a place of deep personal encounters with the Father. Where lover's of God may bring their covenant offerings and enjoy His presence.
THE HUMAN HEART
A thousand years of perpetual prayer within its courts came to their bloody fulfillment as Jesus, who had come and "tabernacled" among us (John 1:14), cried, "IT IS FINISHED!!!" And gave up His Spirit. Matthew records how "at that moment the curtain of the temple was torn in two from top to bottom. The earth shook and the rocks split. The tombs brook open and the bodies of many holy people who had died were raised to life" (Matt. 27:51-52). This was the ultimate, spine-tingling "AMEN" to the ceaseless day and night prayers of the tabernacle and temple. In that moment the gates of Eden were flung open for anyone to come in with out shame or fear, and to walk and talk once again with God the Father, the lover of our souls, in the cool of the evening.
Grace & Peace, -LM

UNDERSTANDING WORLDVIEW AND MAKING ROOM
FOR THE MIRACULOUS!

1)-WORLDVIEW:

A worldview is set of presuppositions or assumptions that we hold consciously or unconsciously about the basic makeup of our world. *Most of us are not conscious of our worldview, as we do not learn it as much as we absorb it from our surrounding culture. *It is passed on from generation to generation with minimal change, the assumptions rarely being reviewed or revised. *We assume that the way we view life is the way everyone does - (or should), that our understanding of life is reality. *Through our culture we acquire paradigms - (thinking patterns) with which we evaluate our experiences. These come through parents, media, arts & entertainment, education and so on. *Our worldview is like a lens or pair of glasses we wear which colors, clarifies, classifies, warps and may partially exclude the world. *It is our "control box" of reality. *A worldview may be further defined as cultures pattern perceptions of reality into conceptualizations of what reality can and should be, what is regarded as actual, probable, possible and impossible. *The worldview lies at the very heart of the culture, touching, interfacing with, and strongly influencing every aspect of culture.

NOTE: I have an absolute conviction as did John Wimber and many others that our "Western Worldview" is the single greatest hindrance to our walking in the fullness of the kingdom. Its not what we don't know but what we do know that has crippled us. Jesus introduced a "Kingdom Worldview" that was radically different from what his early disciples understood and it is the same today. As Christians our goal is not to shed entirely the worldview of the culture of which we live, but rather to IDENTIFY our cultures worldview and alter it where it opposes, resists, or contradicts the worldview of the kingdom.

2)-WESTERN WORLDVIEW:

A)-SECULARISM:

*To think secularly, is to think within a frame of reference bound by the limits of our life on earth: it is to keep ones calculations rooted in this worldly criteria. *The assumption of the secular mind is that we live in a universe closed off from divine intervention, in which truth is arrived at through EMPIRICAL MEANS, and RATIONAL THOUGHT. *Secularism is not atheism, nor do secularists deny the existence of God, they simply live as though he did not exist. To them if God exists he is irrelevant and abstract. *God is then placed outside of what man considers rational thought, or what can be defined by what can be seen, the empirical world of our senses, I.e. the MATERIAL REALM. *This is the very essence of secularism - the process of eliminating the acknowledgment of the supernatural.

B)-MATERIALISM:

*Materialism assumes that nothing exists except matter and its movement and modification. *For the Materialist, only what can be seen, tested and proved is real. *The scientific method is then elevated to Holy Writ. *Working from this presupposition, Western people have learned to identify regularities and patterns in the material world and have developed a series of laws and principles for almost every area of life: Medicine, Physics, Philosophy, Psychology, Economics and so on. These principles are though of as consistent, stable and dependable.

NOTE: For the Christian materialism radically warps our perception of reality. It softens, or eliminates all together the revelation of the scriptures concerning the supernatural world: Angels, demons, heaven, hell, ect. We begin to see the material realm as more real then the Spiritual, as though material cause and effect was is responsible for all what happens to us. I believe that this is one of the main reasons we see so little of the supernatural in the Western Church. - (Hebrews 11:3) - "By faith we understand that the universe was formed at Gods command, so that what is seen was not made out of what is visible."

C)-RATIONALISM:

*Rationalism seeks a rational explanation for all experiences, making reason the chief guide for all matters of life. *Because Angels, demons, God, and Spiritual gifts like tongues or prophecy cannot be scientifically measured, secularists employ rationalism to explain away the supernatural.

3)-TWO REALMS OF THE WESTERN WORLDVIEW:

A)-TRANSCENDENT WORLD:
*This is the realm beyond us which include heaven, hell, angel's, demons and other issues relating to religion.

B)-EMPIRICAL WORLD:
*This is the realm of our senses, which would relate to science and natural laws. *Once again the secularized modern mindset - (Materialism / Rationalism) does not necessarily deny the existence of the transcendent world, but they definitely assign it to a realm that has absolutely no influence or relevance to our daily life.

(AS CHRISTIANS: *We have by way of revelation a third category)

C)-SUPERNATURAL FORCES ON EARTH:
*This is simply the meshing or overlapping of the two previous realms acknowledging that the transcendent world of the supernatural is as real, relevant and as present among us as the empirical realm. *Christians often consciously or unconsciously exclude the supernatural realm from their worldview or consign it to the transcendent tier, where it can have no effect in their lives; by doing this they exclude God's power from their theology and it's practices.

CONCLUSION:

"In Biblical scholarship the English word "Miracle" normally denotes a supernatural event, that is, an event that so transcends ordinary happenings that it is viewed as the direct result of supernatural powers." (De Ruiter) "The concept of a 'Miracle' implies interference, intervention, and interruption of normalcy... In sum the term 'Miracle' implies abnormality and the breaking of natural laws." (Kraft) *As Westerners, our understanding of natural or normal is based on that which can be seen scientifically. Our worldview calls anything outside of what can be observed as natural, and scientific - supernatural, abnormal, mythical and even fanciful. We accept various forms of psychological, and scientific procedures for healing as normal, but healing without such aid is considered miraculous since it cannot be explained through our narrow worldview. "But Jesus act as if healing and other uses of spiritual power to overcome natural, human, or spiritual conditions ought to be normal occurrences! Not that every problem was to be automatically dealt with through what Westerners call a miracle, Jesus himself did not do that. But he seemed to expect the children of the Kingdom as a normal part of their lives to be in constant contact with God and claiming his power in the living of life." (Kraft) *God transcends time and space and with him nothing is fixed!!!!!!! He can bring in, break out, intervene and interrupt any and every situation and circumstance!

*Our faith is indeed TRANS-RATIONAL!
(1Cor. 4:18)-"So we fix our eyes not on what is seen for what is seen is temporary but what is unseen is eternal." (Heb 11:1)-Now faith is being sure of what we hope for and certain of what we do not see."

UNDERSTANDING THE SPIRITUAL REALM:
We know that there are 4 types of spirits:
1 -human- 2 -demonic- 3 -angelic- 4 -Holy Spirit.- *All spirits seek expression in time and space otherwise they are relegated simply to the invisible realm. Spirit that is responded to creates an atmosphere.1)-ATMOSPHERE:
An atmosphere is an unseen yet discernable presence of a dominant spirit of a room, family, church, Island Ect. *Walk into a room where people have been fighting and there will be a "tense" atmosphere. Restaurants know how to create atmospheres. Fast music makes you want to leave as soon as your done eating, while stores will often play certain slow music to keep you around shopping. *Atmosphere means that certain results are more likely to take place in certain atmospheres. Atmosphere is response to spirit. -The Holy Spirit has a will that seeks expression in time and space. When we gather together and the Holy Spirit comes, our response to the Spirit will create an atmosphere where the will of God is more likely to be accomplished or performed.2)-CLIMATE:
An atmosphere that is sustained over a period of time creates or produces a climate. A church will usually have one of two types of Climate:
A) -Warm Climate- Preach a message in a Church where ever there is a "Warm Spiritual Climate" and the word is received and life is given to it. There is good soil and things happen.
B) -Cold Climate- Preach the same message in a church with a "Cold Spiritual Climate" and it is like hitting a wall. The soil has got to be constantly plowed, and the word does not yield its harvest. The problem is not with the word but with the soil - (hearts & minds) that are hard or unreceptive and often unbelieving. They will wrestle with and debate the word of God.3)-STRONGHOLDS:
Climate that is sustained produces strongholds. You are who you are based on your strongholds, or mentality's. *From our infancy we are taught ways of thinking, otherwise known as "Worldviews." *What hinders us is often what we believe. If you don't believe God is a healer, it doesn't mean he isn't a healer, it only means He can't be your healer. A poverty mentality can keep you poor in more ways then just financially, but it doesn't mean that God isn't a blesser. *Strongholds that are sustained produce "Culture."4)-CULTURE:
Our culture is an expression of all our strongholds - socially transmitted beliefs. We are the result of our culture. *If you go through life surrounded by people with the same STRONGHOLDS as you living in the same ATMOSPHERE as you, you can all be bound together, and no one know they are bound because they all look free together. If you are surrounded by people like you, it appears relatively normal. *All of us have a generational spirit, mentality, or mindset that is upon us based on being raised in a specific culture. *We have been culturized, or conditioned to think the way we do. Oh, you may think your a "free - thinker" but the truth is from a very early age you were taught what to think and today it has become your "Worldview."CONCLUSION:
I like yourself have always loved and longed for Gods immediate and manifest presence!! When the goodness of God passes by things change, atmospheres change, cultures change, and the Kingdom of God - "his presence, power and authority" brings to individuals, families, communities, Islands and Nations TRANSFORMATION!!!!!
PART #2 — NEXT WEEK
"UNDERSTANDING WORLDVIEW AND MAKING ROOM FOR THE MIRACULOUS!"

IN WORSHIP - WHERE POWER IS RELEASED
Pastor LeRoy Metzger Email:
click here
IN WORSHIP - WHERE POWER IS RELEASED
How is your worship? Are you growing in it? Are you experiencing passion in your worship times, individually and corporately? Are you getting freer and loving Him more? Are you better at worship and adoration then you where a year ago? Wor-ship - shachah (shah-chah) Reverent love and devotion for a deity. The appropriate response to revelation of God. To prostrate, to make oneself low, to fall down, to humble self. The ceremonies or prayers by which this love is expressed. In-ter-ces-sion - A prayer or petition to God in behalf of another, mediation.
I put worship and intercession together because in the Hebrew thinking or mind set they are one of the same. Only in the West do we separate them as two different things.
I believe the Lord is bringing them together so that more power, freedom and anointing may be released in the church. My desire is to see them blend in our Sunday worship time along with every time we gather together, worship/intercession would be a priority with us. WORSHIP HIM AND HE WILL COME
As far as I see it this is where the presence of the Lord abides, in the heart of worship. I said last week "Worship is not a means to an end but worship is the end." Worship gets His attention. He looks for those who will worship Him in spirit and truth. Worship is where the Glory of God abides.
A great church is not one with a big budget, a bunch of programs and allot of great personalities. A great church is about how much of the Glory of God it can contain. It's about the weight of His Glory resting on His people. It's about embracing Him as He comes close and allowing Him to embrace you. It's one thing talking about His Lord-ship, it's another thing really allowing Him to be Lord!
I like His program much better then man's. His ministry changes life's for all eternity. SING YOUR PRAYERS
There is a word in the Hebrew "Tephillah", which means "to intercede and to sing your prayers to God in formal worship."
When Jesus cleared the money changers from the temple, He quoted a passage in Isaiah that uses this word: "My house will be called a house of prayer "tephillah" for all the peoples." Isaiah 56:7
This word authorizes present-day believers to open up their hearts to God and sing intercession during a public worship time. It may seem strange to come together in a time of worship and sing your prayers to God, but it is a very ancient practice. I believe God would have us start at home in private worship times and learn to be free, so that we could release singing prayers in our cooperate worship gatherings.
We must grow in Biblical worship and prayer so that the power of God can be release in us and through us. The Holy Spirit desirers to bring us into a greater freedom and brake us out of old religious wine skins so that we can receive the New Wine. DIVINE STRATEGY FOR THE BATTLE
2 Chronicles 20:21, "He appointed those who sang to the Lord and those who praised Him in holy attire, as they went out before the army and said (in song), Give thanks to the Lord, for his loving-kindness is everlasting."
After they had done this, God caused the enemies of Judah (praise) to turn against themselves and kill each other to the last man. We are battling the same spirits as Jehoshphat did in his day! The strategy, likewise, must be the same: intercede and worship the Almighty.
In Acts 1 & 2 we read, in worship and intercession on the day of Pentecost the church was birth. Worship and intercession preceded Jesus on His triumphal entry into Jerusalem. In the midst of the saints worshiping Him, He gave us the Great Commission. So too, they will be important ingredients preparing the way for His return.
Church, I believe this is Divine Strategy for us at Hope Chapel Kaua'i. It has been in the past and it will always be. This church was birth in worship and prayer eleven years ago this month. Twelve of us gathered at Poipu Beach Park and worship and prayed. Worship and prayer is still a high priority in the life of HCK. God has given us some great weapons, and they are divinely powerful to overcome the very strongholds we face.
Psalm 95:2-3 "Let us come before His presence with thanksgiving, let us make a joyful noise to Him with songs of praise! For the Lord is a great God, and a Great King above all gods". V. 7, "For He is our God and we are the people of His pasture and the sheep of His hand. Today, if you will hear His voice, harden not your hearts.... "
The awesome thing about worship and prayers is that it keeps your hearts tender and humble. Again, tender and humble hearts is one of our greatest weapons with divine power that God has given us. So much come from a worshipping heart. Also worship and prayer keeps Holy Passion burning in our hearts and passion will cause you to overcome a thousand sins in your life. So, as I started this message each of us needs to learn to become a better worshiper then we have been. If your worship times have been good, give up the good for the better. Then learn to give up the better for the best. You have been created to worship God and Him alone. Geeeeeevim da best.
Blessing on you as we grow together in extravagant worship.
Pressing in, Pastor LeRoy

COMPASSION
By LeRoy Metzger Email: click here
Ezekiel 16:49 tells us why God destroyed Sodom. The prophet declares; "This was the sin of your sister Sodom, she and her sisters had pride, excess of food, and prosperous means yet she did not aid the poor and needy."
Proverbs 19:17 says; "He who lends to the poor is kind to God and will be repaid." I believe God's heart is caring for the poor, people trapped in poverty. Have you ever thought about how it could be you, the one trapped in hopeless poverty. I have experienced a little bit of hunger growing up poor in America but nothing like what you see in Africa, Southeast Asia, India, Philippines and some parts of South America. The statistics on poverty around the globe is about 36,000 kids dying everyday. About 40% die from preventable diseases such as diarrhea, measles, the flu. When your malnourished the flu will kill kids.
560 verses in which God commands His children to love the poor. 560!!! Wow, so what are we going to do with the 560 verses about the poor? How do we deal with them?
IS JESUS LORD?
News of poverty can be shocking, depressing, paralyzing. With a world in need, the last thing we want is to become paralyzed. We need to wake up! Compassion means "to suffer with or to feel with". The opposite of compassion is apathy: no suffering, no feeling.
The good news is that there are a number of people who have allowed Jesus to be Lord and who have responded to God's heart for the poor. Did you know that Rich Mullins the brother who wrote the songs, "Our God is an Awesome God" and "Step by Step," loved the poor? Mullins made quite a bit of money from the sale of his songs and albums. But he never knew how much he made. He told his record company to send his checks to the elders at his church. He told the elders at his church that he wanted them to cut him, from this amount, a check for $25,000. He figured that was what the average American worker made in a year. So he would make 25 grand a year. And he would direct the elders to give all of the rest of the money to orphanages in Mexico, to organizations working with Native Americans in the Southwest United States. What a great example Rich Mullins gave to us while he was on earth. Thank you Rich.
GOD'S HEART
Isaiah 58 is a classic because the Israelites are fasting and they're humbling themselves and they are delighting to draw near to God and they're worshipping God. All things which we would regard as positive. And yet God says to them, "The day of fasting, of humbling yourselves is not the fast I have chosen. Is this not the fast I have chosen; to feed the hungry, to give water to the thirsty, to clothe the naked?" So many Christians in America say they want God to move and believe for revival and so the thing to do is to get the Ten Commandments back in the classroom, let's have more evangelistic outreaches, let's worship more! Well according to Isaiah 58, the Israelites were doing all those things and it was not doing them any good. They were missing out on God's heart, which was a heart that cared for the poor. You might say; "well, we don't have any poor in America, I never see any starving people, where do you find them? There are good organization that serve the poor in Third World Countries and we can help.
John Wesley was a student at Oxford University. As a student he had a fixed level of income and a fixed level of expenses. Any extra money he gave to the poor. After graduating from Oxford, he became an extremely popular preacher/writer went onto make a sizeable amount of money through the sales of his books. His income gradually rose and rose. But he kept the level of his expenses the same as when he had been a student and he continued to give away the excess income to the poor. Very different from our American philosophy: The more I make, the more I can spend! Money was a good thing to Wesley because it was a vehicle through which God's love could be expressed to the poor. Thank you John Wesley for being a great example for us.
"We somehow think the church is here for us. We forget that we are the church and we are here for the world".

>>>=== From The Archives ===<<<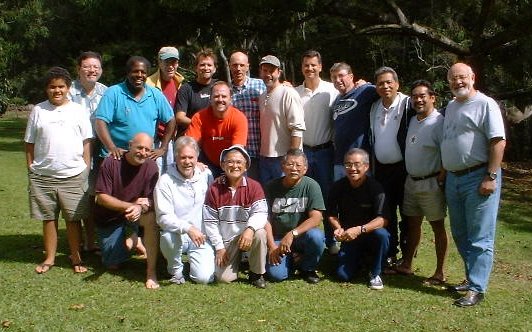 Pastors and Leaders Prayer Summit `03
Pastors and Leaders Prayer Summit 2003
Pastors and Leaders from across Kauai came together at Sloggett Lodge, in Kokee, for a few days of Prayer, enrichment and relationship building - all three were overwhelmingly accomplished!

"God is moving in the lives of the ministers here on our Island. Our time together was more than inspiring, it was transforming! The result of our time together on the Mountain will be evidenced for a long time to come." - Mark Randolph, All Nations for Christ, Camp Director.
We are all different in the Body of Christ, we all need to function under our gifts, callings and anointings. As we recognize each ones giftings we can work together in unity. As we bear one another in love, and walk in our given grace so we can walk in unity. Unity comes out of relationships, especially praying together.
Pastor David Reece Thomas shared from his heart and ministered to me especially in the area of releasing my expectations for my children. I really enjoyed this Prayer Summit, Thank You Jesus. -Pastor Larry Matsuwaki, Thy Word Ministries.
The Pastors and Leaders Prayer Summit is personally and collectively a refreshing experience. The unified vision, worship and shaping our lives together no doubt will unleash Gods power and grace that will trickle down thru our congregations to the communities island wide; helping families, individuals in their struggles. Our leaders in the churches are of one mind for the welfare of our island. -Pastor Roy Chambers, Amazing Grace Church.
As I reflect on the beauty of what God did among us as pastors and leaders of the various churches of Kauai, I am reminded of Pauls prayer for the church in Rome. In Romans 15:5-6 when he prayed:
May the God who gives endurance and encouragement give you a spirit of unity, among yourselves as you follow Christ Jesus, so that with one heart and mouth you may, glorify the God and Father of our Lord Jesus Christ.
This prayer was fulfilled in our midst! -Pastor Bob Hallman, Calvary Chapel Kauai.
The Pastors and Leaders Prayer Summit was an awesome 3 days together. What a joy it was to see Pastors and Leaders of different churches loving and caring for each other. Singing, trusting, laughing, and affirming each other. Building strong relationships, I loved it!!! -Pastor Leroy Metzger, Hope Chapel Kauai.
How wonderful to see and experience the humility, compassion, love, and power of Jesus Christ through the leaders of the various churches of Kauai. God is truly blessing our island with His Presence, His Spirit. -Kerry Crain, Hope Chapel Kauai.
It was wonderful to be a part of this gathering on Kokee. Gods Presence was quite evident through the openness and reconciliation of past differences. God's message through Pastor David Reece Thomas was a blessing to us all and brought healing to many areas of our lives. There were no agendas, no set goals just worship and flowing with God's Spirit. Loving one another as Jesus loved us -It was beautiful! -Clyde Okada, Hope Chapel Kauai.
A real mountain top experience, with the One who created it all. -Richard Nolan, Hope Chapel Kauai.
Heaven touched earth and we got to be there. Gods presence and love melted our hearts wonderful. -Scott Vanderhoof, Hope Chapel Kauai.