Songs:
Note:
You will need a media player that plays MP3 music files. If you don't have one a FREE download is offered at Windows Media Player website
click here

Perpetuated in Righteousness (Book). From the ancient Polynesian legends the author traces the history of the Hawaiian people from the beginning of time to the present; documenting their belief in the One Supreme God who created the heavens and the earth; and the first man, Atea, the Kumuhonua. Formed on the sixth day of creation out of the red clay, Atea became a living soul when the Supreme God breathed into his nose. Atea's wife Owa, Keolakuhonua, was created from his rib.
The legends tell of the One Supreme God's ongoing battle for the souls of the Hawaiian people, against Ilioha, the giant mo'o (dragon). From the enticement in the garden to the present time, this mo'o continues to use power, greed and selfishness to turn mankind away from the One Supreme God and His only Son, Iesu Kristo.
Painstakingly researched and documented from beginning to end, this is a history book that no one should miss!
*** ! AVAILABLE NOW ! ***
ORDER NOW


Perpetuated in Righteousness (Book)

Cost is $16 usd

Limited Time Only:

!! FREE SHIPPING !!

US, Alaska and Hawaii

Secured Ordering Through PayPal

Instructions:

Click the PayPal 'Add Item To Cart' button below; a new browser window will come up and enter in the number of CD's you want; then click the 'Checkout' button.

In the next screen enter your name and shipping address. Then you are prompted for your credit card, email address, and phone number.

(This step is optional) After reviewing your information, you may choose to save your information by creating a PayPal account to make future transactions faster. -Mahalo.

Make payments with PayPal - it's fast, free and secure!

To check your PayPal shopping cart:
Na Kahu: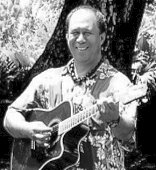 Gaymond Apaka
Kahu Gaymond Apaka is the nephew of Alfred Apaka. He is from Pana`ewa/Keaukaha and is the kahu of New Hope Keaukaha. They meet most Sundays at Hawaiian Village, Puhi Bay, Keaukaha, Big Island.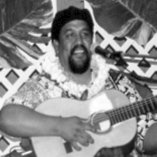 David Kawika Kahiapo
Kahu Kawika Kahiapo is well known in Hawaiian music circles. He and Leon Siu play the slack key guitars on the instrumental CD, "Slack Key Praise." He is a member of Three D, The Native Hawaiian Band, Kaukahi and has two solo CDs, "Alana" and "One Heart, One Voice." He is a founder of Aloha Ke Akua Ministries and Kahu of Ka Ohana O Ke Aloha which meets at Kealohi (He`eia State Park, Kane`ohe, `Oahu) most Sunday mornings (unless they stay camping). He is also the kahu of the Kane`ohe Canoe Club and an assistant kahu at Kamehameha Schools Kapalama campus.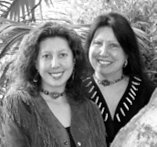 Jorie West and her daughter Christie
Kahu Jorie West
and her daughter Christie are Native American (Cherokee/Creek). They perform as Sayani and their first CD, Nvda Sunalei, was nominated for the Native American Music Awards, Hoku, and Indian Summer Awards. They have a ministry to native peoples. More info. at:
www.donajoe.com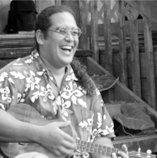 Mahealani Keale
Kahu Mahealani Keale is Moe Keale's nephew and Israel Kamakawiwo`ole's cousin. Kahu Mahealani works with Kahu Kawika Kahiapo on the Windward side of O`ahu. He, Kawika, and Dean Wilhelm and Barrett Awai of the group, "Paiea", also perform as "Kaukahi" with a CD soon to be released. Mahealani is also the Kahu of the "Gathering", a native outreach in Kailua.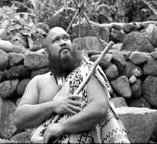 Hanalei Colleado
Kahu Hanalei Colleado is the Kahu of Pu`uhonua o `Iao on the Valley Island of Maui in the majestic Iao valley. Hanalei can be reached at P.O. Box 425, Wailuku, Hi 96793.