Bulletin Board:
Community Volunteers
In the Classroom

Kaua'i Planning & Action Alliance (KPAA) has initiated Community Volunteers in the Classroom, a new program designed in collaboration with the DOE to promote student achievement and assist teachers and staff in Kaua'i public elementary schools. Volunteers are being recruited to partner with a teacher and assist children with reading, math, and other subjects. A few hours of an adult's time can make a big difference in a child's life!
To help promote this volunteer opportunity, please download and distribute the attached flyer to your constituency. For questions or more information, please contact KPAA at 632-2005 or visit our website at www.kauainetwork.org.
Mahalo!
(PDF - 269 KB - 1 Page)

On another note…
Most of you know about the movie "The Da Vinci Code"
staring Tom Hanks. There is a video online called
"The Da Vinci Delusion"
documentary is designed to answer questions introduced by the "Da Vinci Code" book. This documentary focuses on the fundamental flaws found in Dan Brown's book with respect to the following questions:
>>>more
The video can be found here:
File info: Streaming Video on Google Video running time 48 min 48 sec.

Every second Thursday of every month at 8:30 - 9:00 AM. at the Mayor's office in Lihue. Open to all Pastors and Leaders of Kauai.
Next Prayer Time & More Info:
(Please call Pastor Roy Sasaki
for more info @ 652-1829)
KIM Contact Info:
ph/fax: 246-0774
cell: 652-1829
mail:
Roy Sasaki
3184 Unahe St.
Lihue, Hawaii 96766
Let's keep in touch. -Rocky
Island Prayer Meetings:
South Shore Pastors & Leaders
Prayer & Praise -Every Tuesday Morning @ 8:00 AM. Koloa Missionary Church Ph. 742-6777
Eastside Pastors & Leaders
Prayer Fellowship -Every Thursday Morning @ 8:00 AM. Thy Word Ministries Ph. 742-1505
North Shore Pastors & Leaders
Prayer Fellowship -Every Tuesday Morning @ 8:00 AM. Amazing Grace Church Ph. 826-6566
INFO Request for 2014:
Please send special event(s) for KIM calendar 2014 at your earliest convenience.
KIM Imua XVII 2014 coming events will be posted on KIM website:

Heart Song
by Brother Dave

I must testify to the favor I've found
Such wealth and blessing
The Savior brought down
My soul is well pleased
My heart is made right
The Lord is my help and my true delight
Conceived in His will
Formed by His love
Fulfilled in the Spirit
Sweet Holy Dove
Still surprised by Your kindness
Overwhelmed with Your grace
My deepest longing is for Your embrace
Your presence is life
You meet every need
My heart lives to know You and follow Your lead
From strength to strength
And on into glory
Perfecting in me Your own love story
Everything in me swells with Your praise
For all that You are
Through all of my days!

Blessings- BD!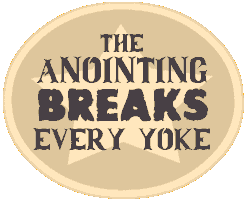 ~~~\\\*From The Archives*///~~~
Prayer Summit 2003:
Read testimonies of pastors and leaders who attended the Pastors and Leaders Prayer Summit '03:
click here
~~~\\\*From The Archives*///~~~
KIM Island Church Directory
KIM Note:
Some Pastors and Leaders have expressed a need for a downloadable, printable Island Church Directory. This document is in the Adobe Portable Document format. You need to have Adobe Acrobat Reader installed on your computer to be able to view and print this document. If you do not have Adobe Acrobat, click
here
to download the free software.
Pastors/Leaders
if your info needs to be updated or your church is not on list click
here
(PDF - 35 KB - 2 Pages)
Subscribe to KIM Email Updates: