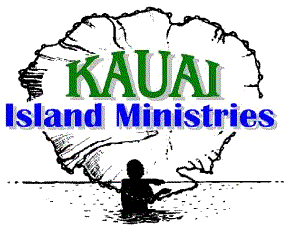 Kaua`i Island Ministries - Since early 1999, KIM has been at work equipping followers of Jesus to change the world from the inside out. Starting with individual men, women, and youth, KIM engineers training opportunities for them to identify and develop their gifts in order to renew the local church and give Glory to Jesus Christ in the world.
Creativity, Excellence, And Ohana - These are KIMs hallmarks. We believe that while the message of Christ is the same, we need fresh means of communicating it in an increasingly noisy world. Primary vehicles are KIMs conferences, seminars, retreats, and prison ministry.
Kaua`i Island Ministries - is an interdenominational ministry, networking diverse Christian churches, organizations and people within multi-cultural communities, and pulling together the Body of Christ under His Lordship across the island.
KAUA`I ISLAND MINISTRIES
Meet the KIM board members
(This section is under construction some memebers are not present.)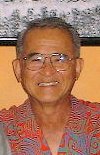 Roy "Rocky" Sasaki retired from the United Methodist Church in 1994, only to get refired, revived, recycled when he got to Kauai. He and Dely, his wife, pastored churches in California and Oahu for 34 years. They have two children and two teen grandkids. Rocky has had a radio ministry called "The Logos" over KAIM Radio in Honolulu for five years using the telephone as his mike to broadcast his five minute N.T. messages.

For the past seven years, Rocky has been a networker and encourager to bring pastors and churches on Kauai together in unity. He wants to see the Holy Spirit transform and bless churches, government, businesses and our island. He is presently serving as the president of the Kauai Island Ministries, Inc., a non-profit, tax-exempt organization and is also one of its founders.

As part of the "faith-based" organization, Rocky has been working with pastors and churches to establish Christian transitional housing for inmates coming out of prison, so that they can be discipled and can also be trained new job skills. At present, KIM is trying to start Support Groups in churches for ex-inmates. He encourages your prayers and support. Mahaloha!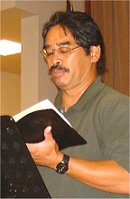 Leonard Mahoe's passion for Jesus has extended for more than thirty years. He has served with Campus Crusade for Christ International for twenty-seven years. He loves to intercede for the fulfillment of the Great Commission, mentor others in the discipleship process and introduce (evangelism) pre-Christians to our Redeemer.

He has ministered on short-term missions in Japan, Russia, Mexico, and the Philippines.

Presently, Leonard serves as an Associate Staff with CCC with LifeBuilders (One-on-One Discipleship) and the Lighthouse Movement (Prayer, Care and Share) on Kaua'i. He also serves on the Board of Koloa Missionary Church.

His bride of fifteen years, Cecelia is from Colton, California. She has a Nursing degree and served in that field for more than ten years. She has the gifts of mercy, helps and hospitality. Their adopted daughter, Dora Lin, was made in China. They enjoy swimming and boogie boarding at Poipu. They reside at Paanau Village in Koloa.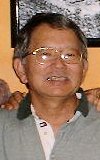 Pastor Larry Matsuwaki (KIM secretary): Larry is the pastor of Thy Word Ministries in Hanamaulu. Pastor Larry founded The Kauai Christian Athletic League. The KCAL began under his leadership about 15 years ago to promote unity and fellowship among the churches. He is also the coordinator of the Cleansing Stream Ministries for the Island of Kauai.