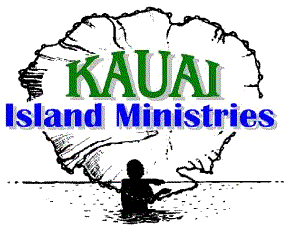 We want to know how we can best serve the Body of Christ here on Kaua`i. Please let us know if you have any questions or comments by filling out the email form below and click the 'Submit' button.
Let's keep in touch! -Rocky Sasaki
Or you can reach us at:
Address:
3184 Unahe Street
Lihue, Hawaii. 96766

Phone:
Tel/Fax. (808) 246-0774
Cel. (808) 652-1829
Thank You
For Visiting
Our Website!